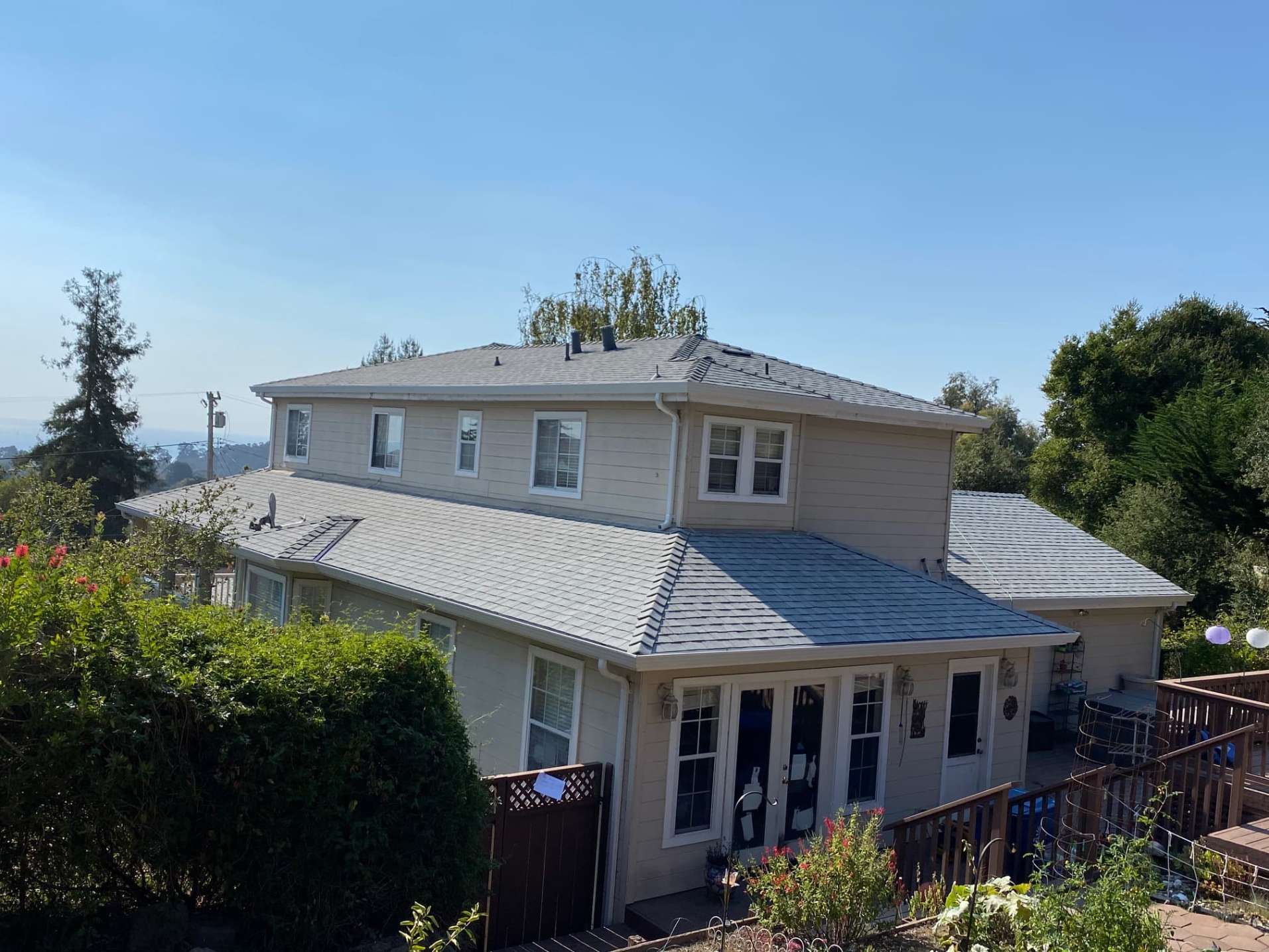 As a family-owned roofing company in Fremont, California with over 20 years of experience, All About Roofing Repair & Installation prides itself on being an integrity-filled business that puts quality work and fair prices above all else.
E

Need roof repair Fremont? We're on the job.

E

Roof replacement? No problem.

E

New gutters, sun tunnels, or attic ventilation?

E

We'll give you a free quote and take care of your needs fast.
Fremont, California
(408) 426-0590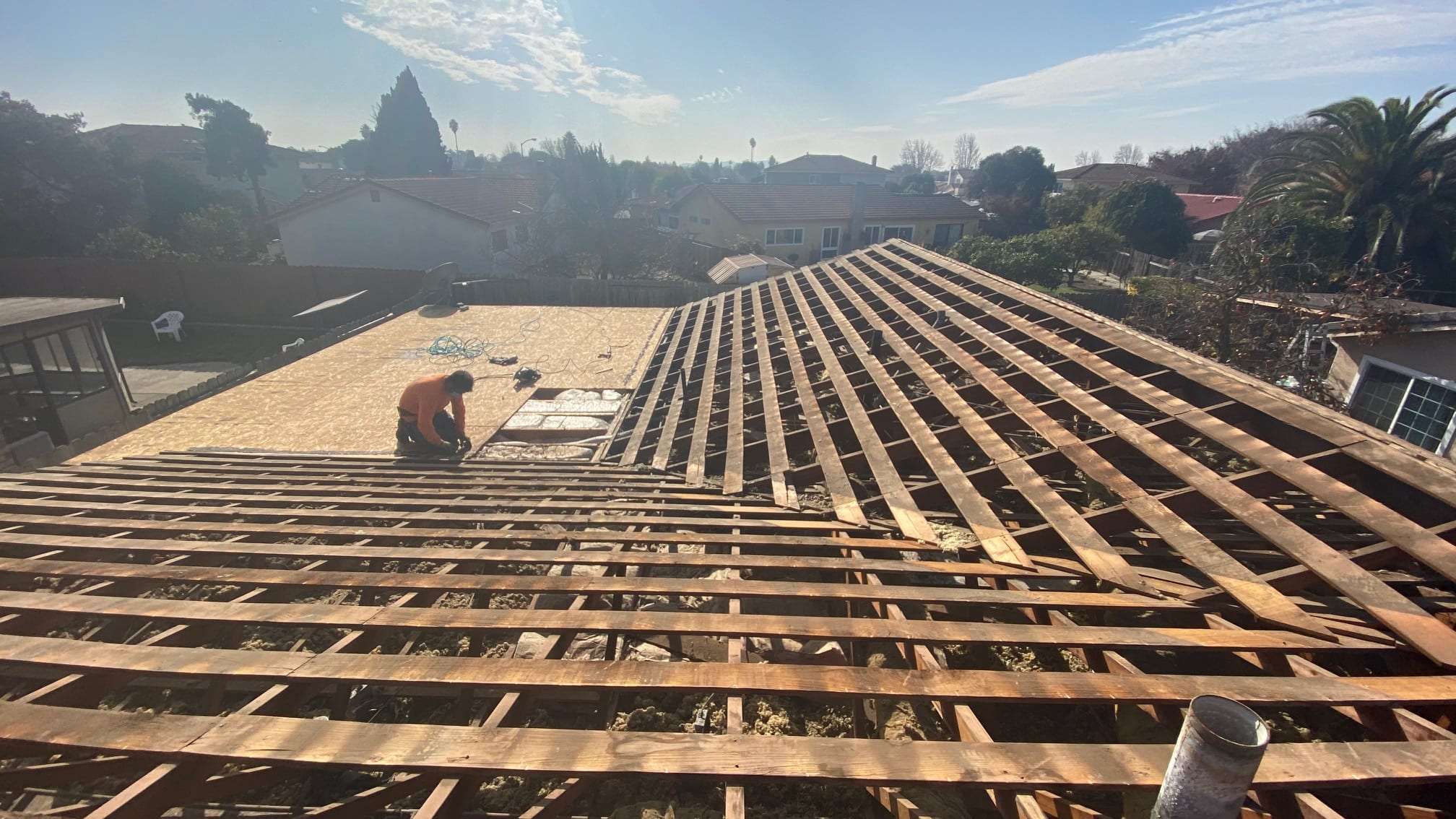 A total roof replacement in Fremont is a big decision, but often an economical one when you have extensive roofing damage.
The good news is All About Roofing Repair & Installation has the expertise to make sure your Fremont roof replacement is done right and will last for years to come – all at an affordable price.
Before undertaking your project, we'll provide you with a detailed bid, outlining all the steps involved in attaining the best replacement for your roof in Fremont.
Here are just a few of the roofing types we install….
Composition Shingle Roof Replacement
Composite shingles continue to be a widely popular choice in Fremont due to the wide variety of colors offered, ease of repair, and cost-effectiveness.
Tile Roof Replacement
The rich colors and contrasting textures of tile roofs make any architecture pop! At All About Roofing Repair & Installation, our professional contractors have decades of experience installing and maintaining tile roofs.
Flat Roof Membrane Roof Replacements
A good flat roof membrane can not only provide outstanding protection and roof life expectancy, but this option is also environmentally friendly, energy efficient, non-abrasive, UV-resistant, and skid-resistant.
And More!
There are dozens of roofing material options available today. If you'd like to hear a full list of Fremont roofing materials and types that we work with, give us a call at All About Roofing Repair & Installation today!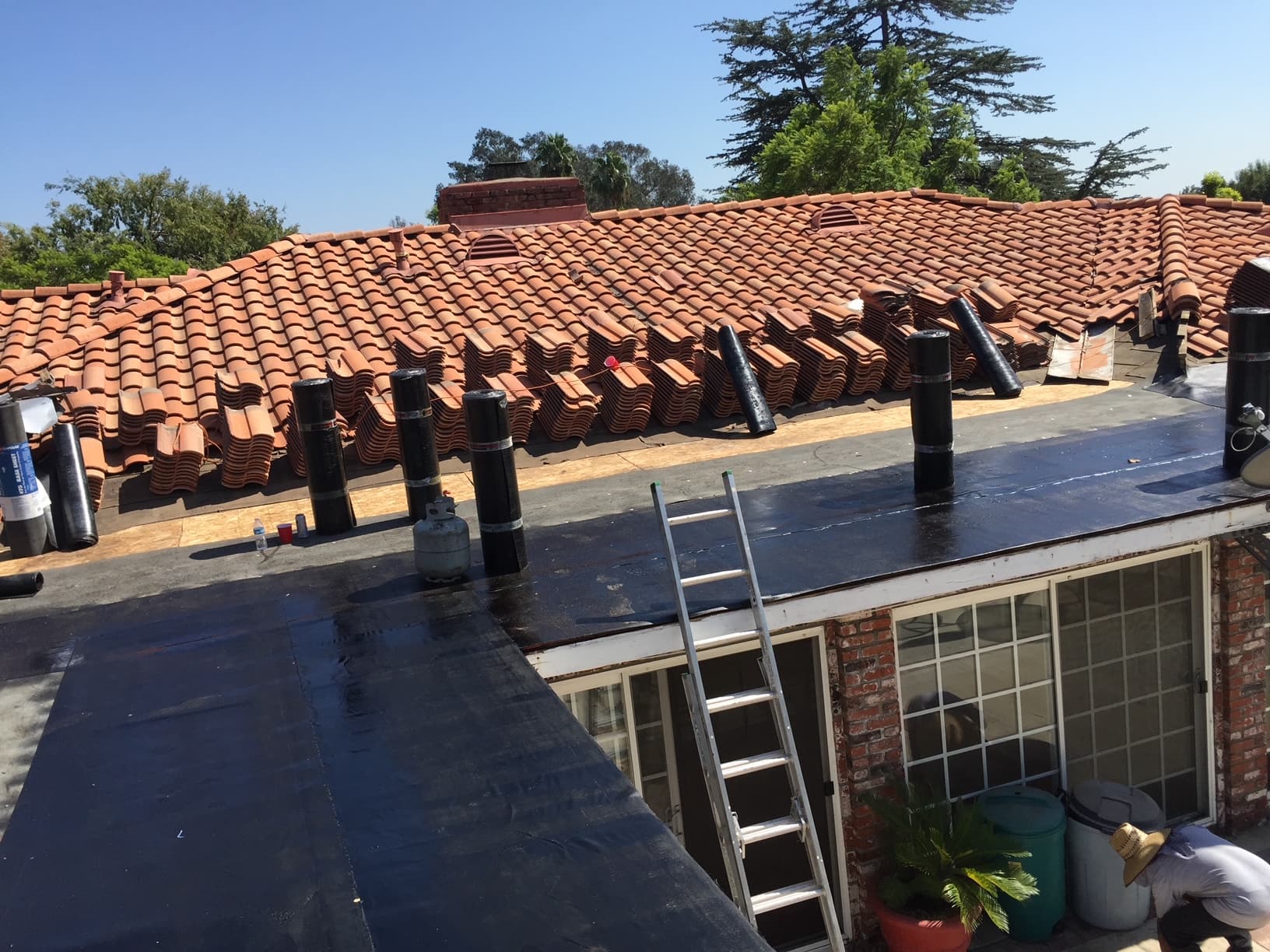 Inspecting and addressing small roof problems as they arise allows you to save money in the long run…and protect your home.
While the temptation to ignore a few missing shingles, or a gutter that's not draining properly, is real, problems like these can accumulate and cause you costly damage down the road.
At All About Roofing Repair & Installation, we have decades of experience addressing roof repairs, both big and small. If you need Fremont roofing repairs, there's no one better to call.
Here are some common types of roof repair services that we can help you with…
Shingle Repairs
If you have missing shingles, splitting shingles, curling shingles, or other shingle issues, we can help you get the replacements you need to prevent leaks.
Flashing Problems
Flashing is crucial for directing water away from chimneys, walls, and dormers. If your flashing wasn't installed correctly, or if the material has worn down over time, we can help!
Gutter Repairs
Gutters are another important part of your roofing system that prevents pooling and flooding on your roof's surface. If your gutters need a repair or replacement, our team is here to provide a quality job.
General Leaks
If leaks are not caught and fixed quickly, the problems only grow, and your whole roof and home can become compromised. The professionals at All About Roofing Repair & Installation are experienced in leaks of all sizes and locations.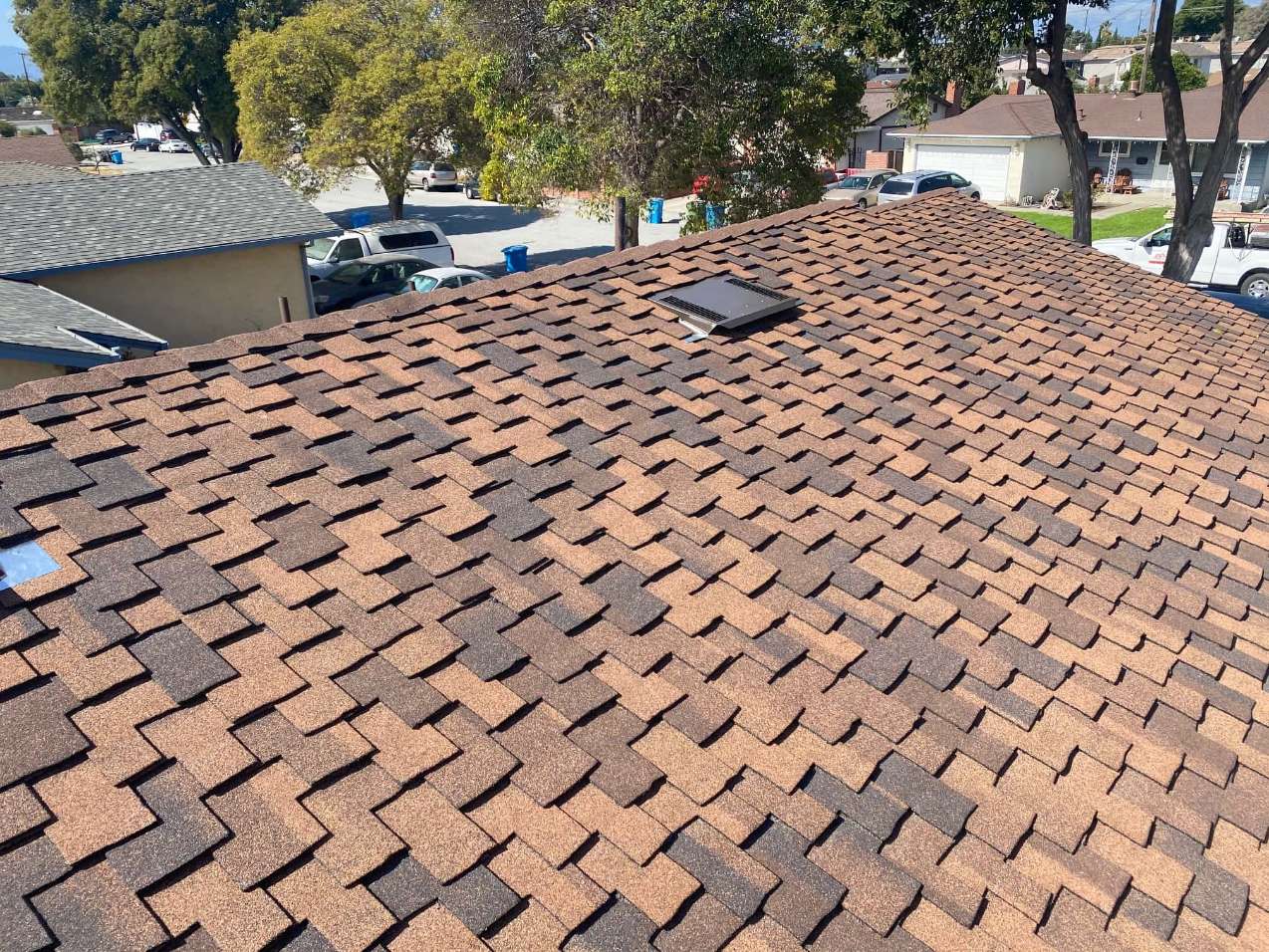 More Roofing Services in Fremont
Sun Lights And Sun Tunnels
Adding a sunlight or sun tunnel is a great way to get the natural light from your rooftop channeled into your living space. At All About Roofing Repair & Installation, we can expertly install your new sunlight or sun tunnel.
Attic Fans
Improper ventilation and hot attic air can cause temperatures to spike in your home, leading to discomfort, high utility bills, and stagnant air. At All About Roofing Repair & Installation, we specialize in the installation of attic fans.
No matter your roofing needs, All About Roofing Repair & Installation is here to provide the highest quality roofing services in Fremont – call today or