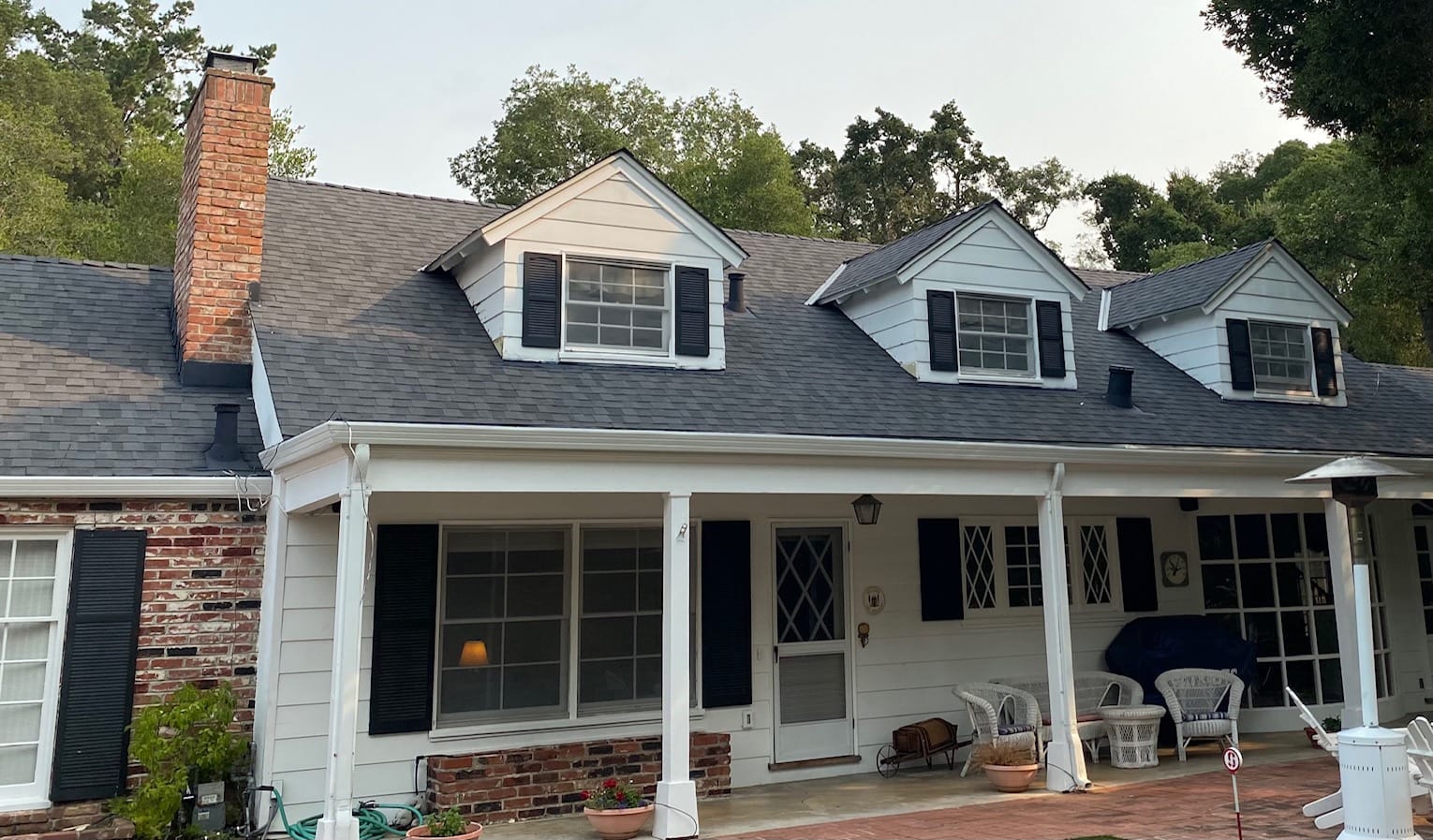 When you need an affordable, high quality roof replacement and repair company in Palo Alto, there's only one option. As a family owned, community minded business, All About Roofing Repair & Installation is here to take care of any roofing needs that our clients in Palo Alto can throw at us!
With decades of experience in roof repair and replacements, our team of experts provides unparalleled work quality so your roof will last for years to come. When you need roofing in Palo Alto, you can count on the team at All About Roofing Repair & Installation.
No matter your roofing needs, we can help!
Need a roof repair in Palo Alto? There's only one company that addresses repairs fast and delivers quality work at an unbeatable price. Big repairs or minor fixes, All About Roofing Repair & Installation does it all.
Time for a roof replacement in Palo Alto? We know what a big undertaking this can be! Rest assured, our team is here to walk you through your replacement options and make sure you get a quality job at the best possible price.
And that's not all…from gutter work, sun tunnels, attic ventilation, and more, we are a full service roofing company that lives and breathes integrity.
Palo Alto, California
(408) 426-0590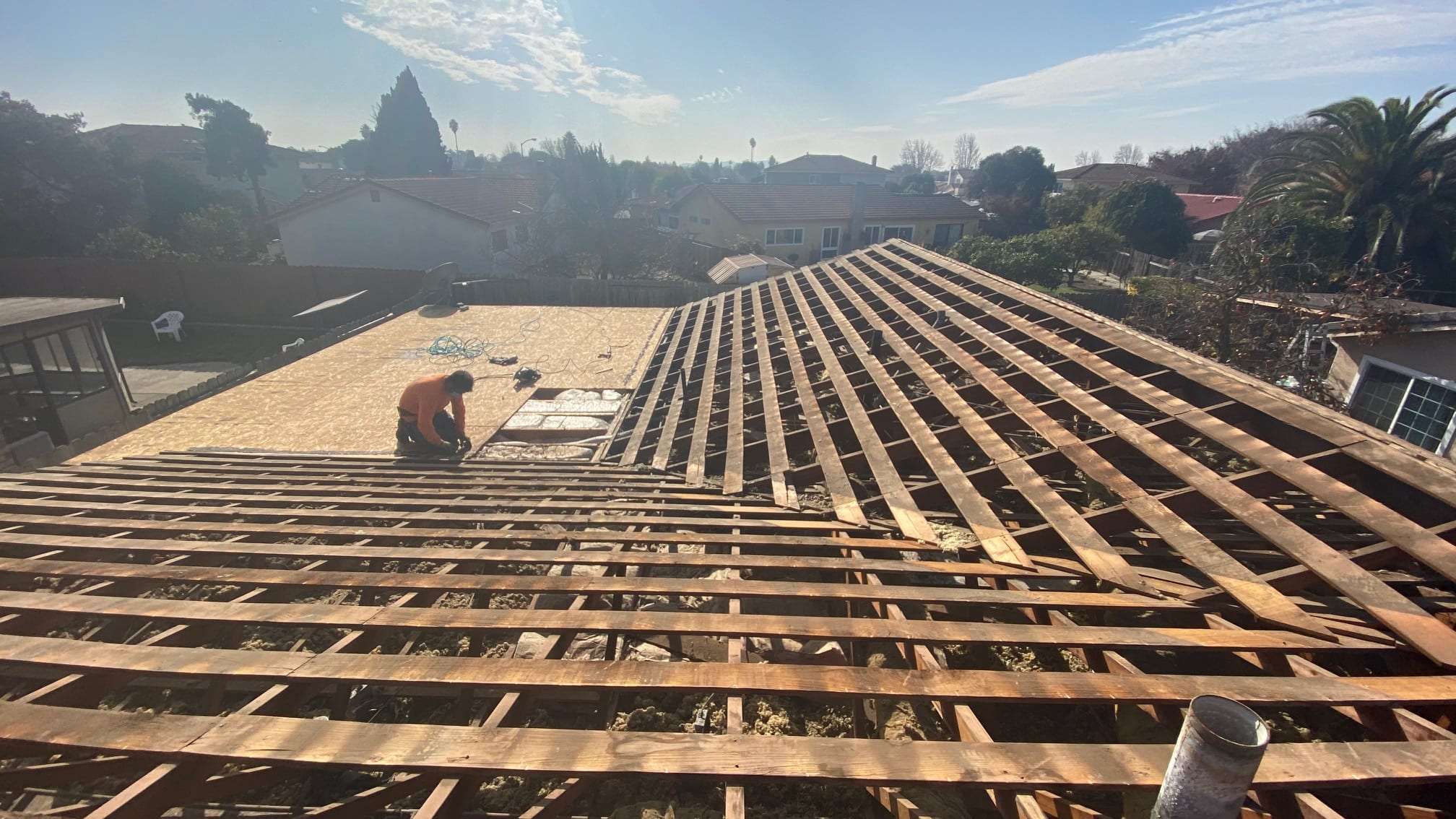 Roof Replacement Palo Alto
If you're like most homeowners, the idea of a total roof replacement can feel overwhelming.
How long does the process take? How much will it cost? What material should you choose? And who should you hire? The options and decisions can seem endless, and we know you want to make sure that the job is done right…the first time.
All About Roofing Repair & Installation wants you to know you're supported and not alone in making these decisions. Our team has the expertise to walk you through all of the choices you'll need to make in your roof replacement endeavor and we're here to advise you on the necessary next steps.
And before the job starts, we will make sure you're provided with a detailed bid that lays out the full steps, cost, and timeline of your roof replacement.
Not sure what type of roof is best for you? Here are just a few of the options we work with….
Composition Shingle Roof Replacement
One of the most popular material choices, composite shingles come in a large variety of color options. And with a cost-effective price point, and ease of repair, shingles make a great option for many homeowners.
Tile Roof Replacement
If you want a roof that makes a real statement, tile may be right for you. The rich colors and textures of tiles make any home stand out, and our team is well-versed in the repair, installation, and mechanics of a tile roof.
Flat Roof Membrane Roof Replacements
Flat membrane roofs are growing in popularity. Not only do they provide great protection and life expectancy, but these materials are environmentally friendly, energy-efficient, non-abrasive, UV-resistant, and skid-resistant!
And More!
Interested in hearing about the other roofing options that we install? Contact us at All About Roofing Repair & Installation today for all of your roofing Palo Alto needs!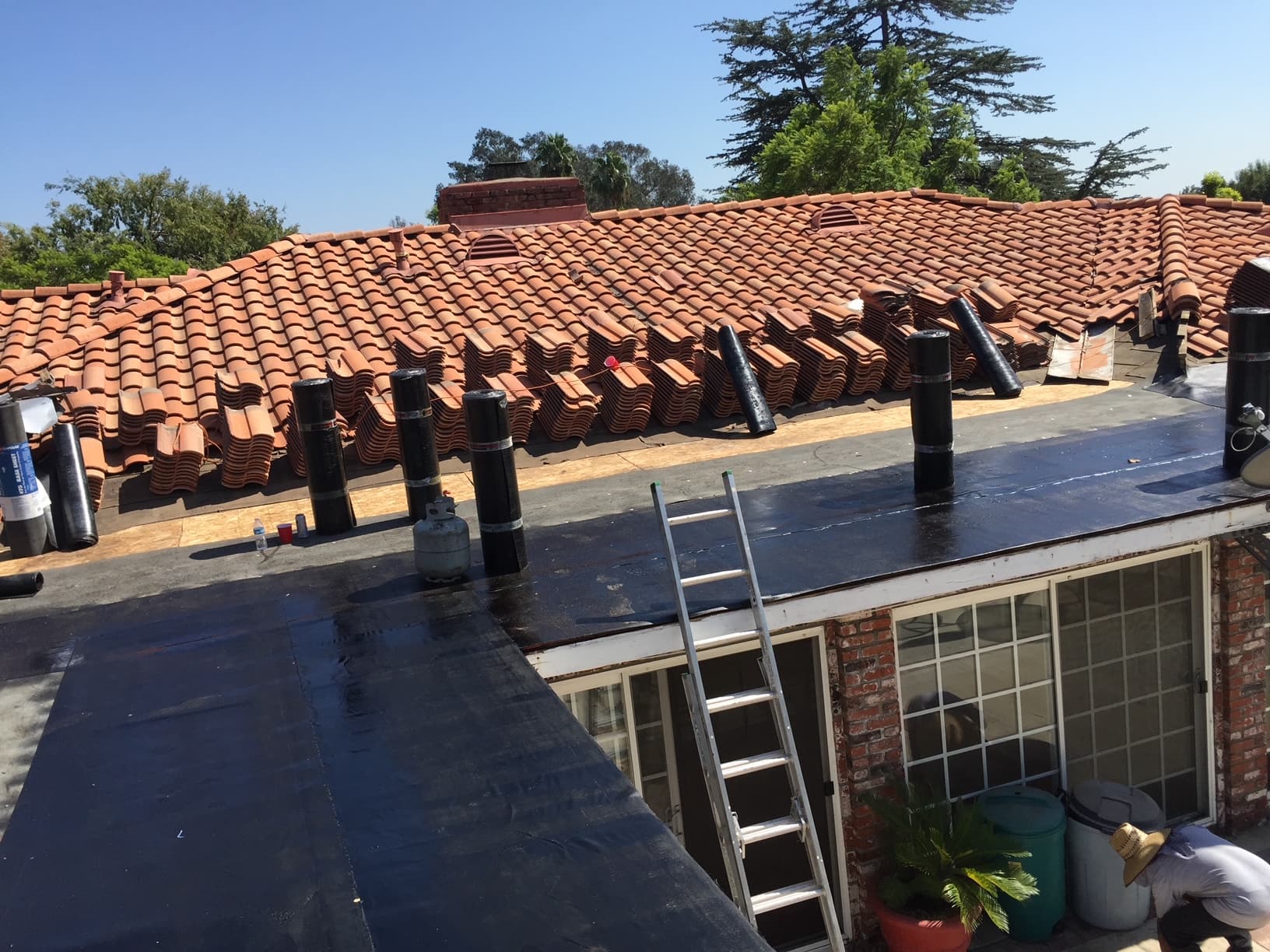 While it can be tempting to put off minor roof repairs here and there, not addressing issues can spell big trouble for your roof – and your home.
Let All About Roofing Repair & Installation protect your investment with regular maintenance and repairs! We can help not only protect your home but save you money on more costly repairs in the long run.
Whether you need a few curling shingles replaced, or you have some extensive water damage that warrants a fix fast, the All About Roofing Repair & Installation team is on the job!
Here are just a few of the roof repair services that we can help you with…
Shingle Repairs
If you've got shingles in need of repair or replacement, we can help. Call us for minor repairs today so your home stays safe and dry tomorrow!
Flashing Problems
Flashing is an important component of your roof, and directs water away from your chimneys, walls, and dormers. If your flashing needs a replacement or some upkeep, call us before water damage occurs!
Gutter Repairs
Like flashing, gutter systems are another necessary component when it comes to directing water away from your roof and preventing flooding and pooling on the surface. If your gutters need some help, contact us today!
General Leaks
No matter the leak size, water and moisture issues can spiral out of control quickly. Avoid mold, rot, and damage, and get All About Roofing Repair & Installation Roofing to fix your leak fast!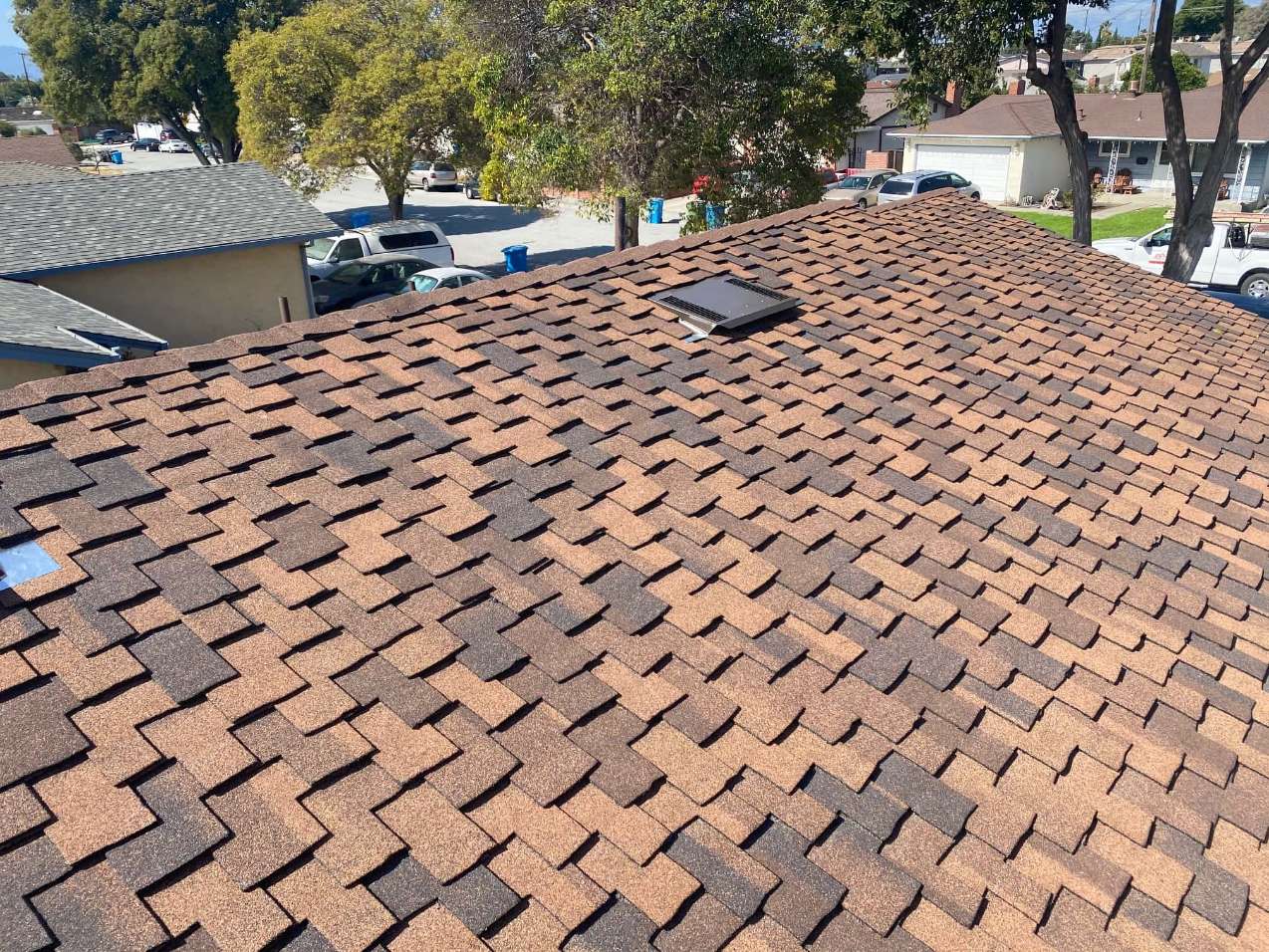 Other Roofing Services in Palo Alto
Sun Lights And Sun Tunnels
Want to add some natural light to your living area? Call and ask about a sunlight or sun tunnel installation today and take advantage of those California rays!
Attic Fans
The simple act of installing an attic fan can do wonders for your ventilation, air flow, and utility bills. Contact the All About Roofing Repair & Installation team to install an attic fan for you today!
Let the All About Roofing Repair & Installation team provide you with high quality roofing Palo Alto at a price you can't beat – call today or