Roofing company cupertino
HOURS
Monday
Tuesday
Wednesday
Thursday
Friday 
Saturday
Sunday
8:30 AM – 6:00 PM
8:30 AM – 6:00 PM
8:30 AM – 6:00 PM
8:30 AM – 6:00 PM
8:30 AM – 6:00 PM
8:00 AM – 12:00 PM
Closed
We'll help you pick the perfect roofing material to complement your home's style.
Are you in need of a new roof?
We are professional roofing contractors that have been serving the City of Cupertino area for years. We can help you with any type of roofing project, big or small.
We pride ourselves on our quality workmanship and customer service. We always aim to finish each job on time and within budget. Plus, we offer a wide range of materials and colors to choose from, so you can find the perfect roof for your home.
Contact us today for a free consultation!
Looking For
Roof Repair in Cupertino?
All About Roofing Repair & Installation is your top choice for roof repair service in Cupertino. We specialize in providing high-quality, reliable roofing services for residential and commercial properties. From minor repairs to full roof replacements, you can trust us to provide professional quality results every time. 
With over 20 years of experience and a team of expert technicians, we are dedicated to ensuring that your roofing needs are met effectively and efficiently. Whether you require a simple repair or an emergency roof repair, our experienced team is here to make sure the job is done right the first time. 
We offer competitive pricing and work with all types of roofs, including shingle, metal, wood shakes, tile, flat roofs and more. All of our materials are sourced from leading manufacturers so that you can be rest assured that the job is completed with top-grade materials. 
Customer satisfaction is our highest priority, so contact us today for all your roof repair needs in Cupertino!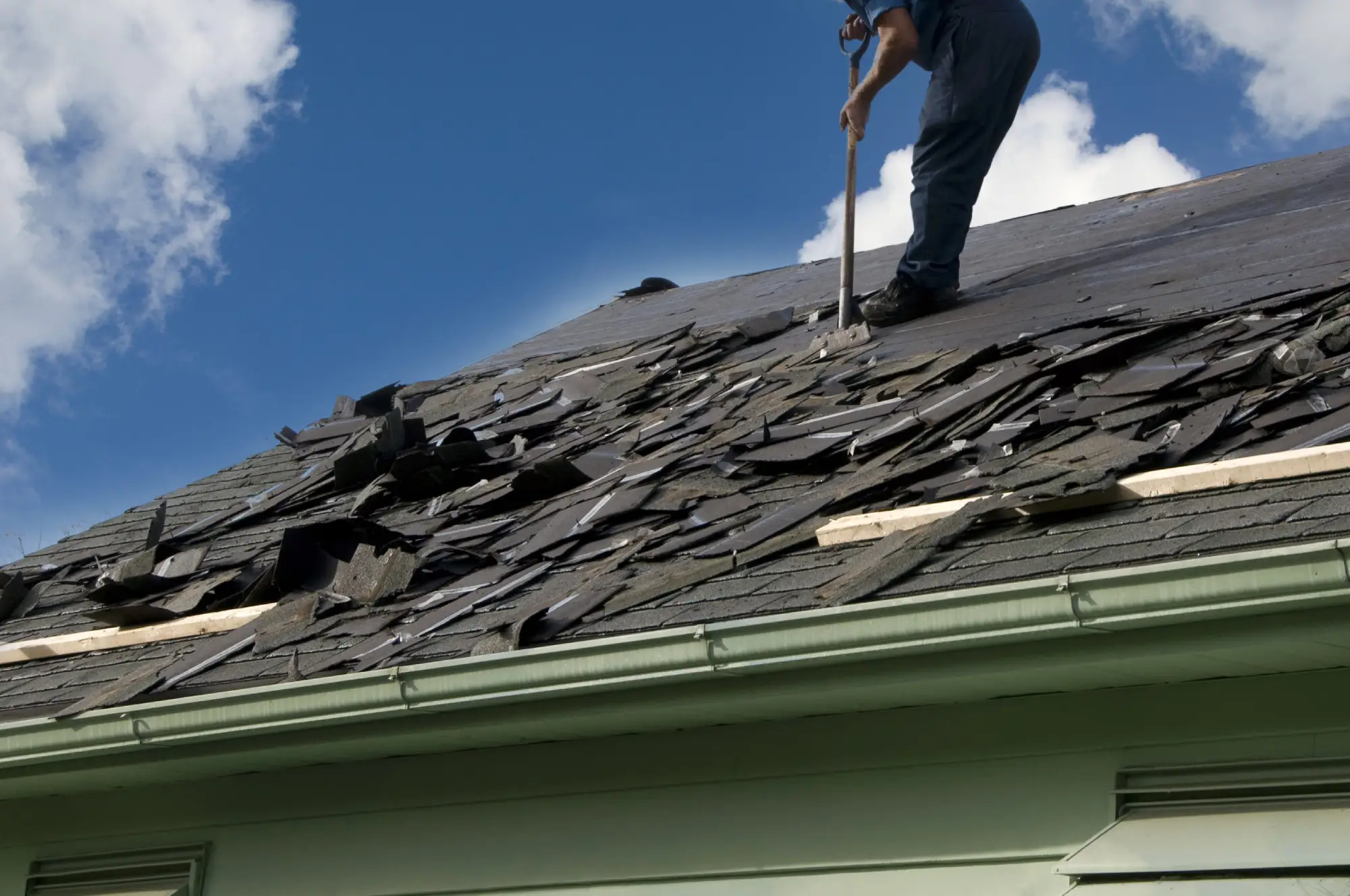 Best Roof Leak Repair in Cupertino
When it comes to keeping the roof of your Cupertino home secure and leak-free, All About Roofing Repair & Installation is your best bet. With our dedicated, professional team of skilled contractors, you can be sure that your roof will stand the test of time. 
We use premium materials and cutting-edge techniques to handle all types of residential roof repair and maintenance tasks, including emergency repairs and preventive maintenance. We also specialize in tricky projects like making a new roof watertight and installing safety features to protect against water infiltration. 
Our experienced personnel have years of experience, so you can count on us to always provide excellent workmanship with expert attention to detail. At All About Roofing Repair & Installation, we put customer satisfaction first; our friendly staff make sure that you are taken care of every step of the way. From the free consultation right through to the completion of the job, our team is available 24/7 for any questions or concerns that you may have. 
So don't wait until it's too late – get your roof checked today by calling All About Roofing Repair & Installation for the best roof leak repair in Cupertino!
Where to Find Roof Replacement in Cupertino
When it comes to reliable roof replacement in Cupertino, All About Roofing Repair & Installation has the expertise and skill to make sure your home is safe, secure, and looking its best. As a team of professionals with years of experience, we have the knowledge and skillset to ensure that every roof replacement project is done right the first time. 
Our experienced technicians will take multiple factors into account including climate and weather conditions, size and shape of roof, materials needed for roof replacement, roof complexity, design considerations, budget-friendly options while balancing aesthetics with practicality. 
Plus all our workmanship is backed by a thorough inspection along with a warranty for quality assurance – giving you peace of mind while keeping your home safe from the elements. 
So if you're looking for roofing contractors in Cupertino then give All About Roofing Repair & Installation a call today!
Reliable Roof Gutter Installation in Cupertino
If you're looking for reliable roof gutter installation in Cupertino, then look no further than All About Roofing Repair & Installation. We offer professional roofing services designed to protect your home from the elements and keep it in top shape year round. 
Our experienced technicians are able to assess your roofing needs and provide comprehensive solutions that will last for years to come. 
Upgrading or installing a new roof can be worrisome and costly, but our team of experts will make sure the process is smooth and efficient. We make sure all safety protocols are followed, so you can trust that the job will be done right the first time around. 
Our installers bring decades worth of experience and knowledge to every project, ensuring that you get the best quality craftsmanship available. 
With our fast turn-around times, competitive prices and professional service, we're sure to have exactly what you need! Whether it's an emergency repair or time to replace your roof, check out All About Roofing Repair & Installation—you won't regret it!
Looking For Attic Fan Installation in Cupertino
All About Roofing Repair & Installation provides quality roofing and attic services in Cupertino and the surrounding area. With our experienced roofing experts, top-of-the-line equipment, and commitment to customer service, you can count on us to get the job done right while offering superior craftsmanship at a reasonable rate. 
Are you looking for attic fan installation in Cupertino? All About Roofing Repair & Installation has you covered. Our professional installers are highly trained and certified to expertly handle all your attic fan needs. 
We use only high quality products, so you can have peace of mind that your attic fan is safe and reliable for years to come. Our team will take the time to explain every step of the process and answer any questions or concerns that may arise, making sure your installation project goes as smoothly as possible from start to finish. 
Whether you need a new installation or an existing one upgraded or repaired, All About Roofing Repair & Installation is here for all of your needs in Cupertino. We stand behind every job we do with a 100% satisfaction guarantee; meaning if there's any problem with our work we'll be happy to make it right as quickly as possible. 
Give us a call today and let's get started on getting your home ready for the summer heat with a fully functioning attic fan!
No matter your roofing needs, All About Roofing Repair & Installation is here to provide the highest quality roofing services in Fremont – call today or