All About Roofing is an integrity driven, family owned roofing company that loves serving our customers in Sunnyvale. With over 2 decades of roofing experience, it's our mission to meet all of your roofing needs with high quality work at a price that can't be beat!
Roof replacement Sunnyvale? Look no further. All About Roofing works with a host of materials and can give your home the quality roof it deserves.
Roof repair in Sunnyvale? We're on the job. From minor repairs to large leaks, you can trust us to make quality repairs fast.
New flashing, gutters, sun tunnels, or attic ventilation? We do it all.
Sunnyvale, California
(408) 426-0590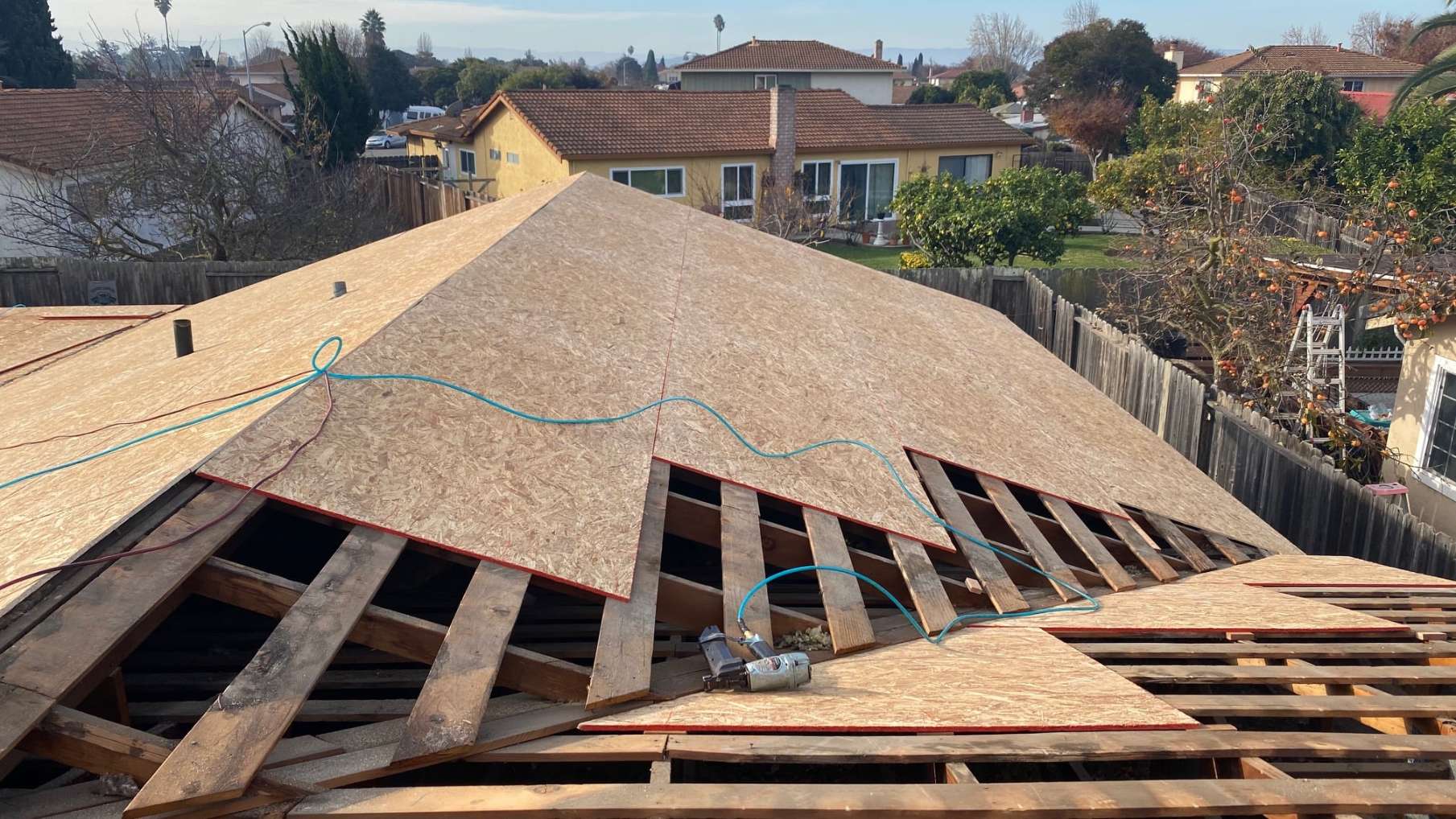 Roof Replacement Sunnyvale
All About Roofing understands that a roof replacement is a huge undertaking, and often leaves many of our Sunnyvale customers with concerns.
If you're wondering about how long your roof replacement will take, what the cost will be, and what kind of roofing options you have, you've come to the right place.
Our experienced roofing professionals can give you a free quote, discuss a timeline, and help you make material choices.
We pride ourselves on being the highest quality and most affordable choice for roof replacements in Sunnyvale.
And before undertaking your project, we'll provide you with a detailed bid, outlining all the steps involved in attaining the best replacement for your roof in Fremont.
Here are just a few of the roofing types we install….
Composition Shingle Roof Replacement
Composite shingles remain a popular choice for homeowners in Sunnyvale and beyond. These shingles are inexpensive, fast to repair, and come in a variety of colors for every taste.
Flat Roof Membrane Roof Replacements
A good flat roof membrane can not only provide outstanding protection and roof life expectancy, but this option is also environmentally friendly, energy efficient, non-abrasive, UV-resistant, and skid-resistant.
And More!
These are just a few of the roofing materials we work with. If you'd like to hear a full list of Sunnyvale roofing types that we install, give us a call at All About Roofing today!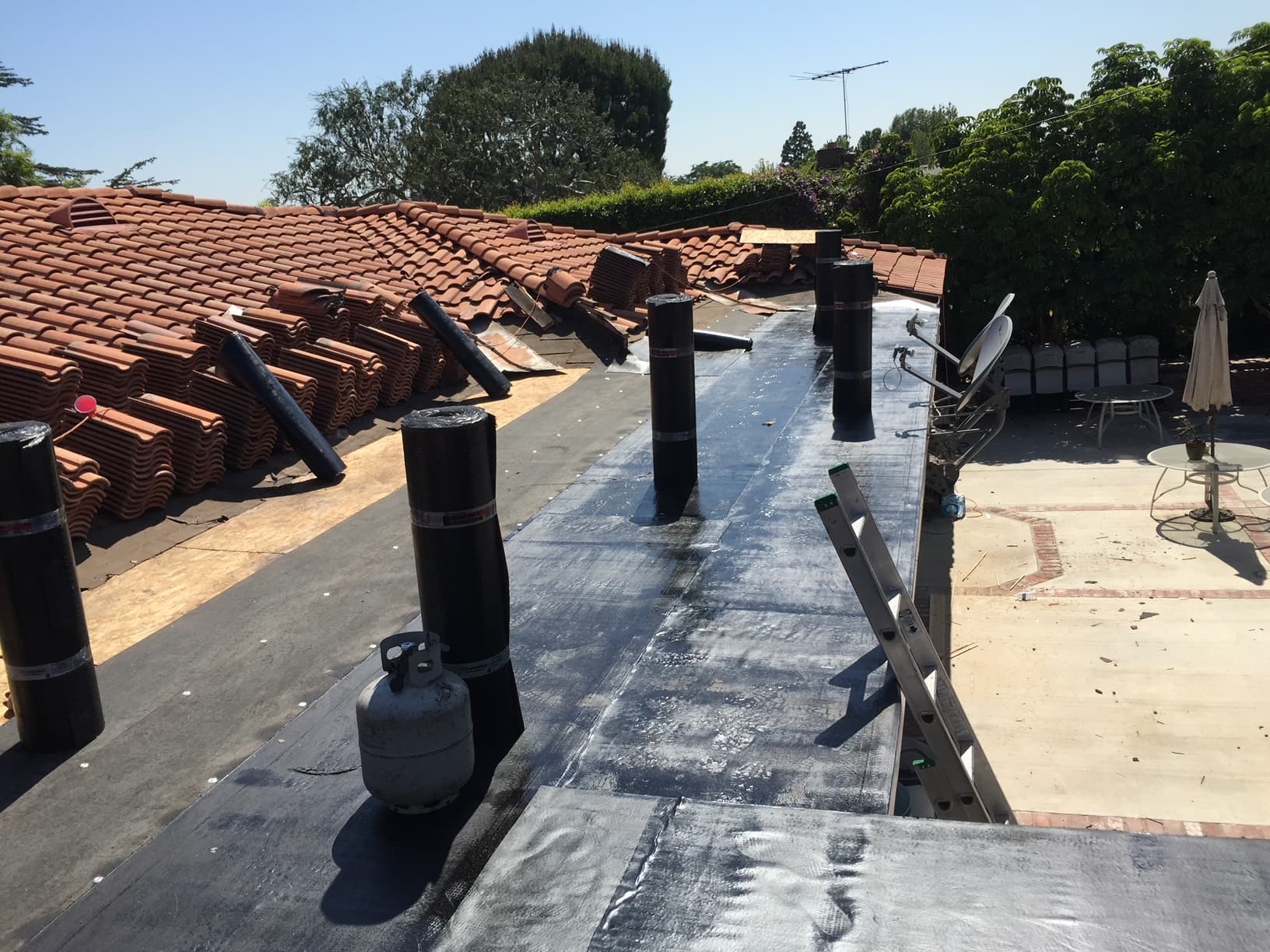 One of the most important things a homeowner can do for their roof is regular inspections, and timely repairs. These simple steps can save you significant money in the long run, while protecting your investment.
We've all been tempted to ignore a few curling shingles, or a broken down gutter, but it's problems like these can lead to major issues and end up costing you much more later on.
Our company has decades of experience addressing roof repairs, both big and small in Sunnyvale.
Here are some common types of roof repair services that we can help you with…
Shingle Repairs
Broken tile, warping metal, and missing or splitting shingles can start out as a small problem, but lead to more issues down the road. If you need repairs on your roofing materials, give us a call today!
Flashing Problems
Did you know that flashing is crucial for directing water away from chimneys, walls, and dormers? Without this important roofing component you can end up with major water damage to your home. If your flashing wasn't installed correctly, or if the material has worn down overtime, we can help!
Gutter Repairs
Like flashing, gutters are another important part of your roofing system that prevent pooling and flooding on the surface. If your gutters need a repair or replacement, our team is here to provide a quality job.
General Leaks
Leaks happen now and then, but if not caught, identified, and fixed quickly, the problems only grow, and your whole roof and home can become compromised. The professionals at All About Roofing are experienced in leaks of all types.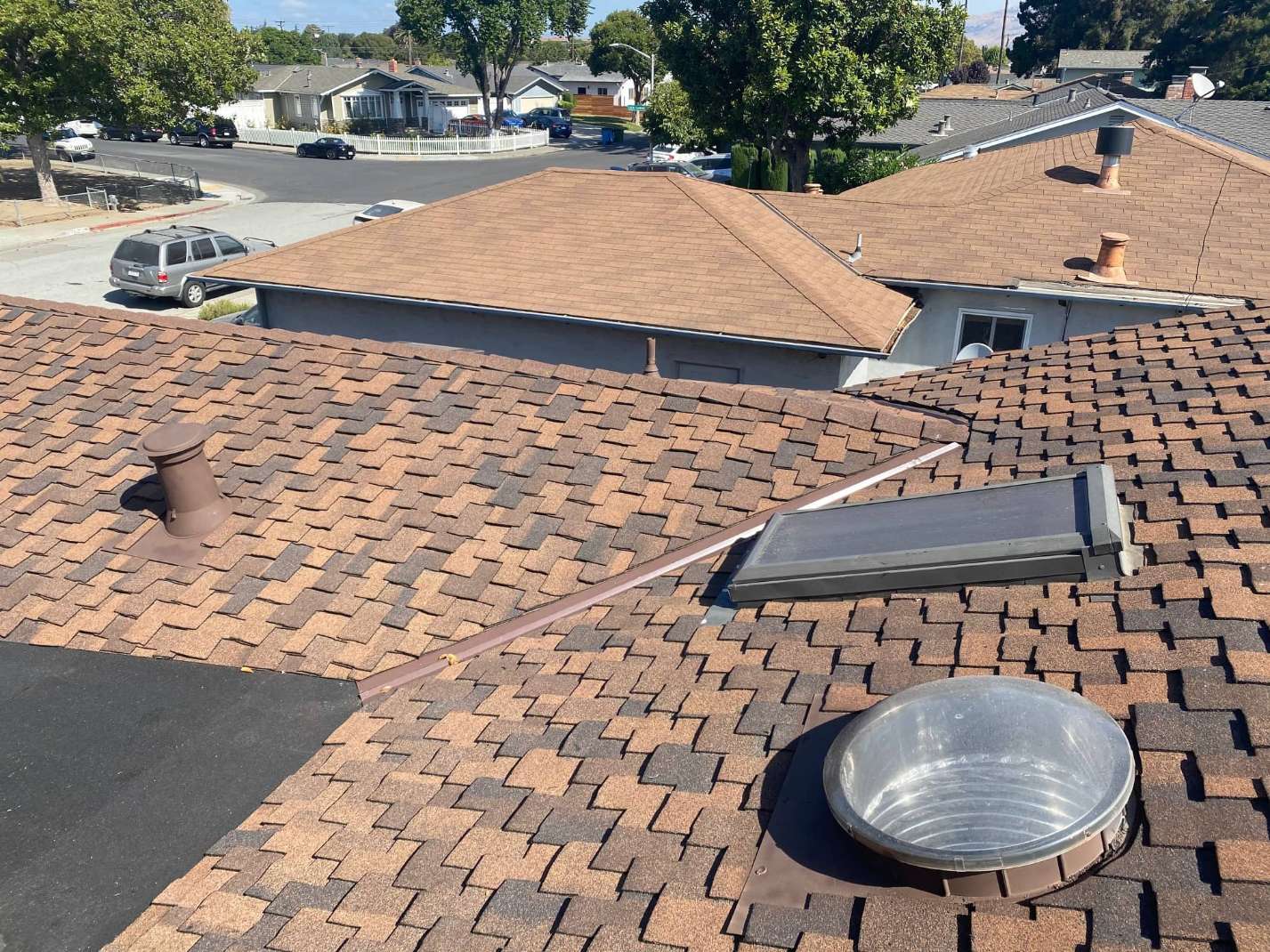 More Roofing Services in Sunnyvale
Sun Lights And Sun Tunnel
A sun light or sun tunnel is a great option if you'd like more natural light in your home. At All About Roofing, we can expertly install your new sun light or sun tunnel.
Attic Fans
Hot attic air can cause your home's temperatures to spike and drive up your utility bills. At All About Roofing, we specialize in the installation of attic fans to increase ventilation and regulate temperature.
No matter your roofing needs, All About Roofing is here to provide the highest quality roofing services in Sunnyvale – call today or