If you need a quality Los Gatos roofing company you can trust, you've come to the right place. All About Roofing is here to take care of all of your roofing needs, no matter how big or small.
Our family owned roofing company has decades of experience with all kinds of roof repair Los Gatos. The professional contractors on our team pride themselves on completing high quality work with great professionalism and attention so your roof will last as long as possible.
And if you're in need of a roof replacement Los Gatos, you won't find a better price than what we offer at All About Roofing.
Our team at All About Roofing offers just about any roofing service you can think of!
If you need roof repair Los Gatos, we can help. Whether you're dealing with a minor fix or a large leak, we address your roof repair needs and fix them fast.
What if it's time for a full roof replacement? AA Roofing understands what a large endeavor a new roof is. That's why our team of contractors will help you understand your replacement options and make sure you get a quality job at a great price.
Need help with gutter work, sun tunnels, or attic ventilation? We do that, too!
Ask for a free quote on any of your roof related needs, and you'll see for yourself why we're the best Los Gatos roofing company around!
Los Gatos, California
(408) 426-0590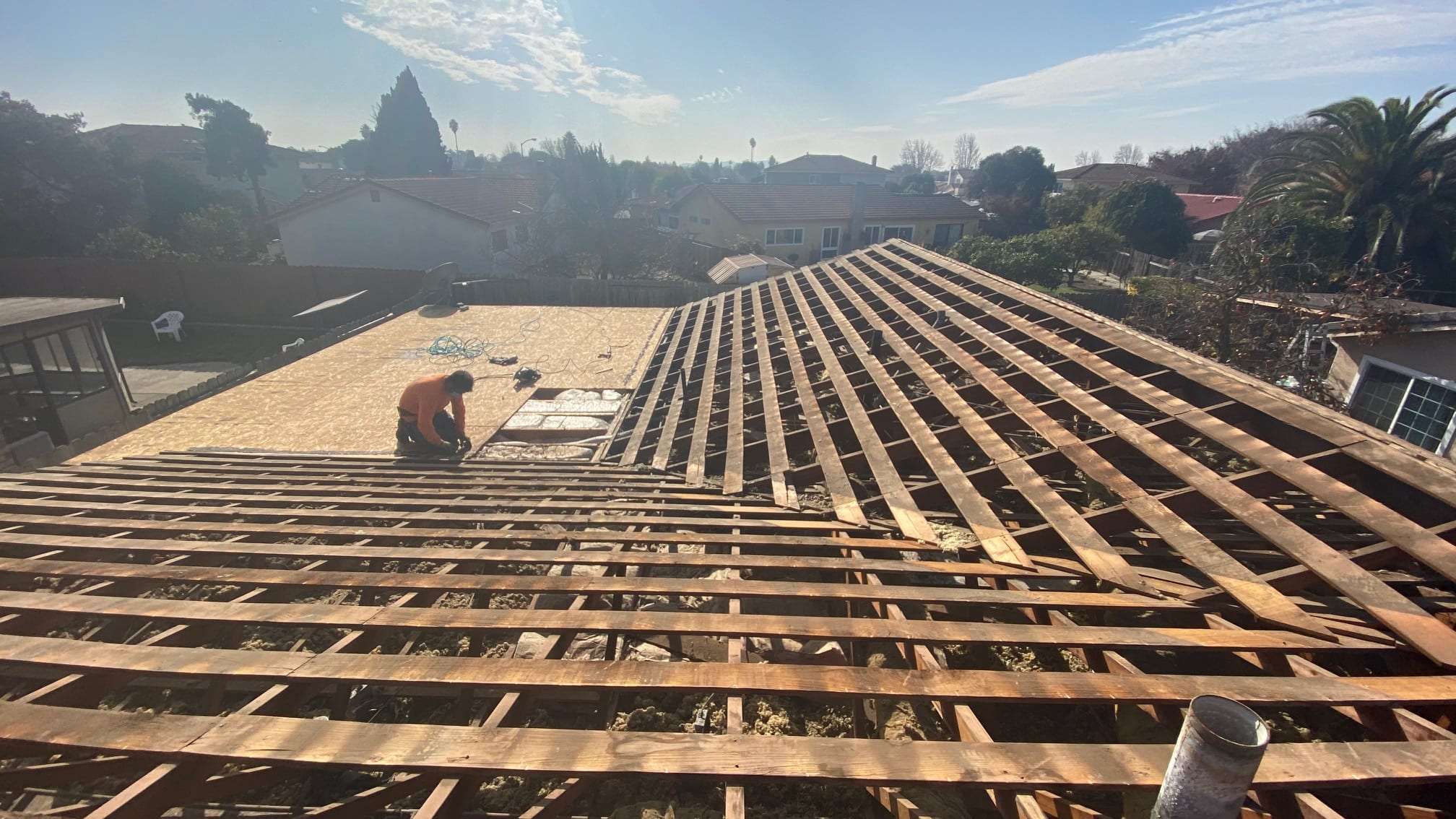 Roof Replacement Los Gatos
It's the news so many homeowners dread – it's time for a full roof replacement. From the time frame, to the cost, to the noise and disruption, roof replacements can feel plain overwhelming. And there are so many things to consider when hiring a quality roofing contractor!
That being said, many of our clients are surprised to find that in some cases, a roof replacement can cost less than an extensive roof repair.
No matter your situation, you don't have to weigh all of the factors alone. Our team at All About Roofing has the know-how to walk you through the big decisions surrounding a roof replacement. We're here to make sure you understand all of your options, and we are happy to advise you on the best next steps at a price you can afford.
Our team will also always make sure you're provided with a detailed bid, so you understand the full steps, cost, and timeline of your roof replacement.
Not sure what type of roof to choose? Here are just a few of the options we install….
Composition Shingle Roof Replacement
Composite shingles continue to be a popular choice nationwide. With a huge variety of color options and an economical cost, shingles make a great option for many homes. Plus, they're easy for even a novice to repair!
Tile Roof Replacement
Ready for your home to make a statement? Consider a tile roof. With rich colors and textures, an architectural tile roof makes any home pop. Our team at All About Roofing would be delighted to answer any of your tile related questions today!
Flat Roof Membrane Roof Replacements
Ready for something different? Flat membrane roofs not only provide great protection and roof life, but are also environmentally friendly. And that's not all – with materials that are energy efficient, non-abrasive, UV-resistant, and skid-resistant, it's easy to see why flat membrane roofs are picking up in popularity!
And More!
Shingles, tiles, metal, and flat membrane roofs are just a few of the dozens of roofing material options available today. If you're interested in hearing about other roofing options that we install, give us a call at All About Roofing today for all of your roofing Los Gatos needs!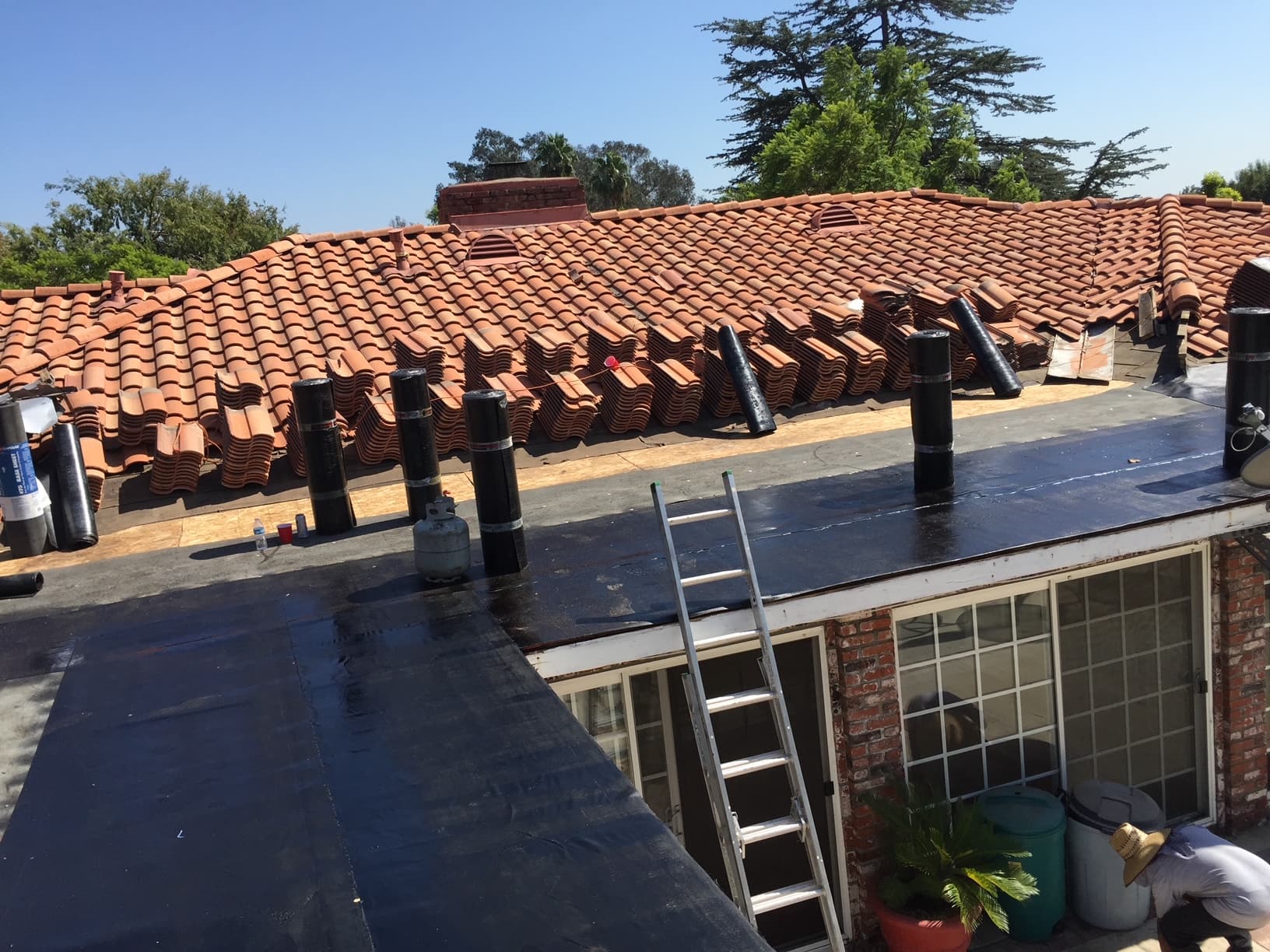 Everyone has been tempted now and then to ignore a few broken tiles or loose shingles. But while it's easy enough to do, regularly inspecting and addressing roof problems early on not only protects your home, but actually saves you money on more costly repairs over time.
Don't let those missing shingles or dented metal panels invoke slow, costly water damage to your home. All About Roofing has over 20 years of experience addressing all types of roof repairs.
Whether you need a few shingles replaced, or you have extensive damage that needs addressing fast, our team of professionals is on the job.
Here are just a few of the roof repair services that we can help you with…
Shingle Repairs
Shingles curling, missing, or splitting? No matter the issues, AA Roofing can help repair and replace your shingles so your home stays safe and dry.
Flashing Problems
Did you know that functional flashing is necessary for directing water away from chimneys, walls, and dormers so water damage doesn't occur? If your flashing needs a replacement or some upkeep, call us to help!
Gutter Repairs
Gutter systems are another necessary component when it comes to directing water away from your roof and preventing surface flooding. If your gutters are in need of a repair or replacement, let us handle it the right way!
General Leaks
Big or small, leaks can quickly grow and damage your roof…and home…with water damage, rot, and mold. For leaks of any type, call our team of professionals for a fast fix.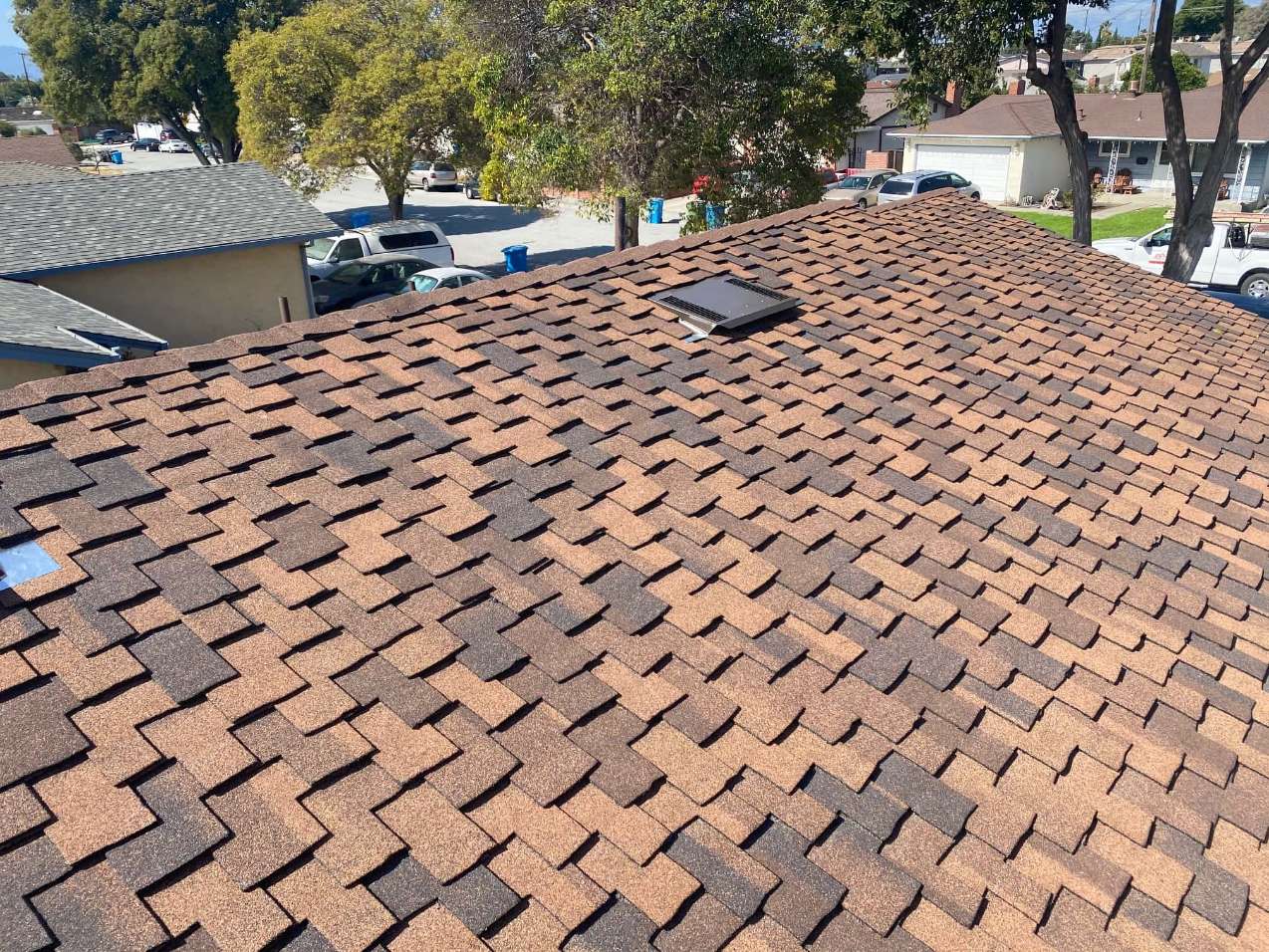 Other Roofing Services in Los Gatos
Sun Lights And Sun Tunnels
Have you been interested in a sun light or sun tunnel as a way to add some natural light into your home? All About Roofing specializes in installing these fixtures and bringing some sunshine into your living areas.
Attic Fans
Did you know that by simply installing an attic fan, you can increase ventilation, and keep your whole home cooler? Contact All About Roofing to install an attic fan for you today and say goodbye to that stagnant air!
All About Roofing is here to provide the highest quality roofing Los Gatos at the best price possible-  call today or