Your Trusted Partner for Quality Roof Installation in San Jose, CA
HOURS
Monday – Friday 8am – 6pm
Saturday: 8am – 6pm
Sunday: Closed
We are proud to be the premier roofing company serving residential and commercial clients with excellence and integrity. With years of experience and a team of skilled professionals, we are committed to providing top-notch roof installation in San Jose, CA that meet the unique needs and preferences of our clients. 
Our team understands that a roof is a vital component of any building, providing protection, insulation, and enhancing its overall aesthetic appeal. 
Our installation services are designed to cater to diverse roofing needs, ensuring durability, longevity, and an appealing appearance for your property.
We Offer a Wide Range of Roof Installation Services in San Jose, CA
With our expert team of roofers, we are equipped to handle various types of roofing materials, including asphalt shingles, metal, tile, and more. We pride ourselves on staying up-to-date with the latest roofing technologies and industry standards, ensuring that your roof is installed with precision and skill. 
Whether you have a residential home, commercial building, or industrial facility, we have the expertise to deliver exceptional results that exceed your expectations with our roof installation services in San Jose, CA.
When it comes to flat roof installations, AA Roofing is the name you can trust. Flat roofs offer a sleek and modern aesthetic, making them a popular choice for commercial buildings, apartments, and modern homes.
We understand the unique challenges that come with flat roofs, such as drainage and waterproofing concerns. Our experienced roofers have the knowledge and expertise to address these issues effectively, ensuring that your flat roof is installed correctly and performs optimally. 
No Need to Worry About Roof Installation Cost in San Jose, CA With Our Transparent and Competitive Pricing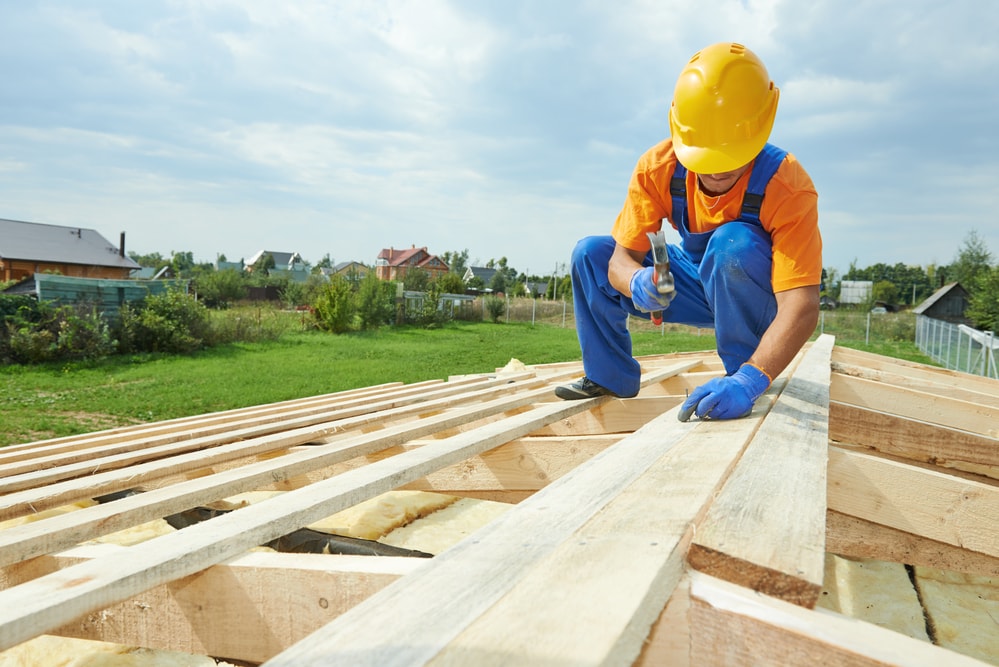 We believe in providing our clients with transparent and competitive pricing for their roofing projects. The roof installation cost in San Jose, CA can vary depending on several factors, including the size of the roof, the type of materials used, the complexity of the installation process, and any additional services required.
We take pride in our fair and competitive pricing, ensuring that you receive the best value for your investment without compromising on quality.
We Walk You Through the Roof Installation Process in San Jose, CA, From Consultation to Completion
Our roof installation process in San Jose, CA is meticulously planned and executed to ensure a seamless and hassle-free experience for our clients. Here is a glimpse into our step-by-step approach:
Initial Consultation
We begin by scheduling an initial consultation to understand your roofing needs, discuss design preferences, and assess any existing roof conditions. This consultation allows us to provide you with tailored recommendations and an accurate cost estimate for the project.
Material Selection
Once you decide to proceed with our services, our team will assist you in selecting the appropriate roofing materials based on your preferences, such as shingle installation or whatever best fits your budget, and the architectural style of your property. We work with reputable suppliers to ensure the highest quality materials are used for your metal roof installation and all other material installs as well.
Scheduling and Preparation
We will work with you to determine a suitable start date for the project. Our team will then prepare the site by removing any existing roofing materials, ensuring a clean and stable foundation for the new roof flashing installation or any of our other services.
Installation
Our experienced roofers will begin the installation process, adhering to industry best practices and safety guidelines. We utilize their expertise to install the roof with precision and attention to detail. They will carefully place each roofing component, ensuring proper alignment and secure fastening to guarantee the structural integrity of the roof.
Quality Assurance
Throughout the installation process, our project manager will oversee the project, such as a roof gutter installation, to ensure that all work is completed to the highest standards. They will conduct regular inspections to verify that the installation adheres to industry regulations and meets our strict quality standards.
Clean-up and Final Inspection
Once the installation is complete, our team will thoroughly clean the work area, removing any debris or leftover materials. We take pride in leaving your property clean and tidy, ready for you to enjoy your newly installed roof. A final inspection will be conducted to ensure that every aspect of the installation has been completed to your satisfaction.
Customer Satisfaction
At AA Roofing, our commitment to customer satisfaction is paramount. We value your feedback and will address any concerns or questions you may have. Our goal is to ensure that you are fully satisfied with the roof installation, and we stand behind our workmanship with comprehensive warranties.
Why Choose AA Roofing for Your Roof Installation Needs?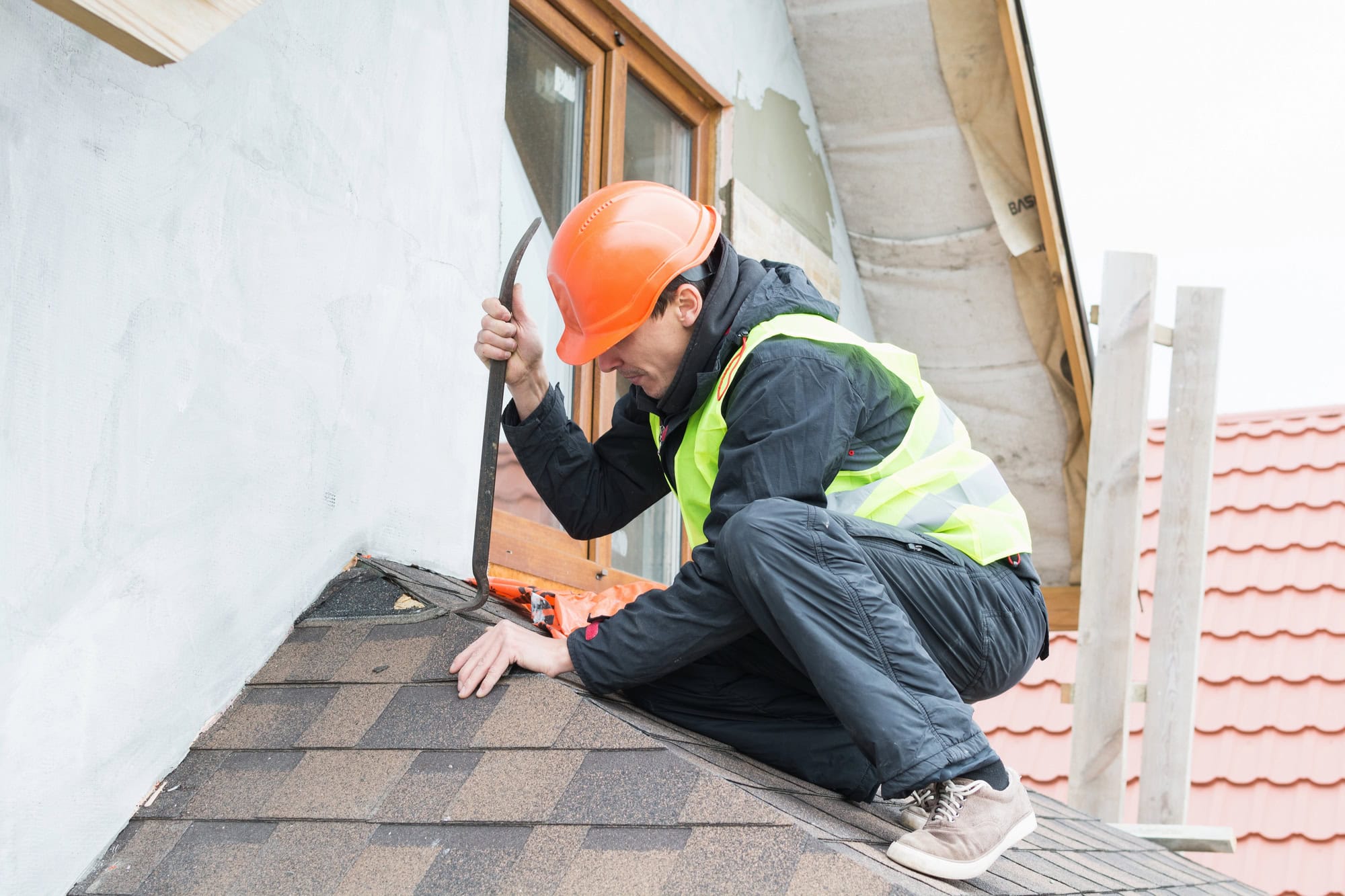 With years of experience in the roofing industry, our team has the knowledge and skills to handle various types of roof installations. We stay updated on the latest industry trends and technologies to provide you with the best possible roofing solutions.
We source our roofing materials from reputable suppliers, ensuring that only top-quality products are used for your installation. This guarantees the durability and longevity of your roof.
We prioritize open communication with our clients, providing transparent pricing and detailed explanations of the installation process. You can trust us to keep you informed every step of the way.
Our team of roofers is highly trained and experienced. They are dedicated to delivering exceptional craftsmanship and attention to detail, ensuring a roof that not only looks great but also performs optimally.
We are committed to your satisfaction and take pride in our ability to exceed your expectations. Our goal is to provide you with a smooth and stress-free experience, backed by our exceptional customer service.
Contact us today to schedule a free consultation and take the first step towards a durable, aesthetically pleasing, and long-lasting roof for your property. Trust AA Roofing for all your roofing requirements.
No matter your roofing needs, All About Roofing is here to provide the highest quality roofing services in San Jose – call today or